Infinite Cloud Contact Center
Our Infinite Cloud Contact Center gives our clients the ability to rapidly deploy a new contact center in days!
Overview
InfinityCTI's Infinite Cloud Contact Center (ICCC) provides your on-premise contact center the ability to rapidly move to a remote environment without losing the capability to support your client base. ICCC's flexibility in providing monitoring, real-time view of agent status, multiple queue options for agents and reporting of caller and agent data, affords you the agility needed to support today's fast-changing contact center support environment.
Call us at 1.800.795.1546
System
Currently offering Voice Only in Phase 1
Ability to have multiple queues based on skills
The system provides an upfront IVR Menu or calls can be routed to queues behind client's IVR systems
An agent can access the Contact Center Solution and answer calls with only a computer with Internet, browser and computer headset.  No VPN access required
The ability to have multiple queues based on custom call attributes with individual skills for each queue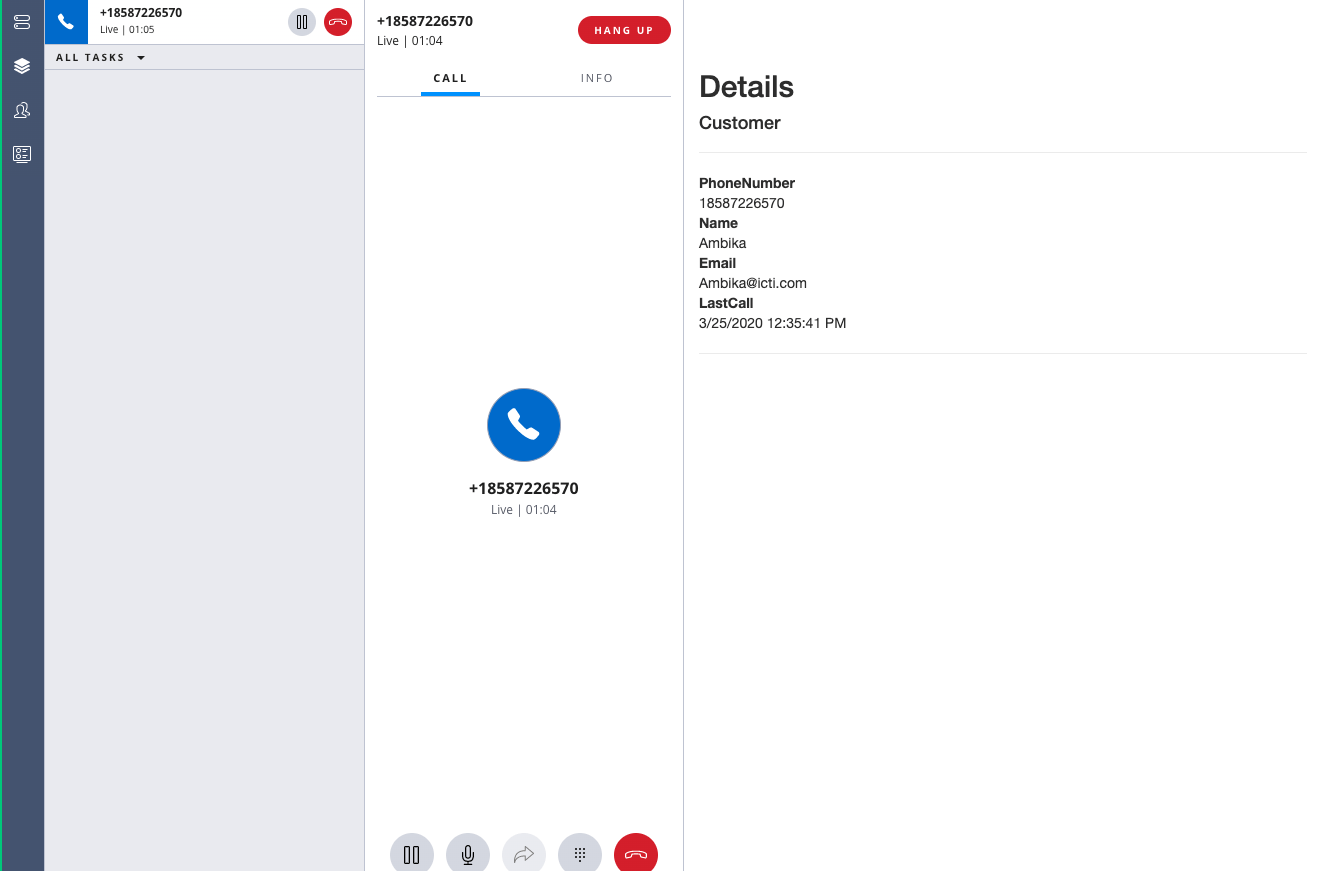 Agents can be assigned to multiple skills
Agents can be given levels within a skill
Ability to answer calls from the desktop
Ability to change phone status Offline, Available, Unavailable and Break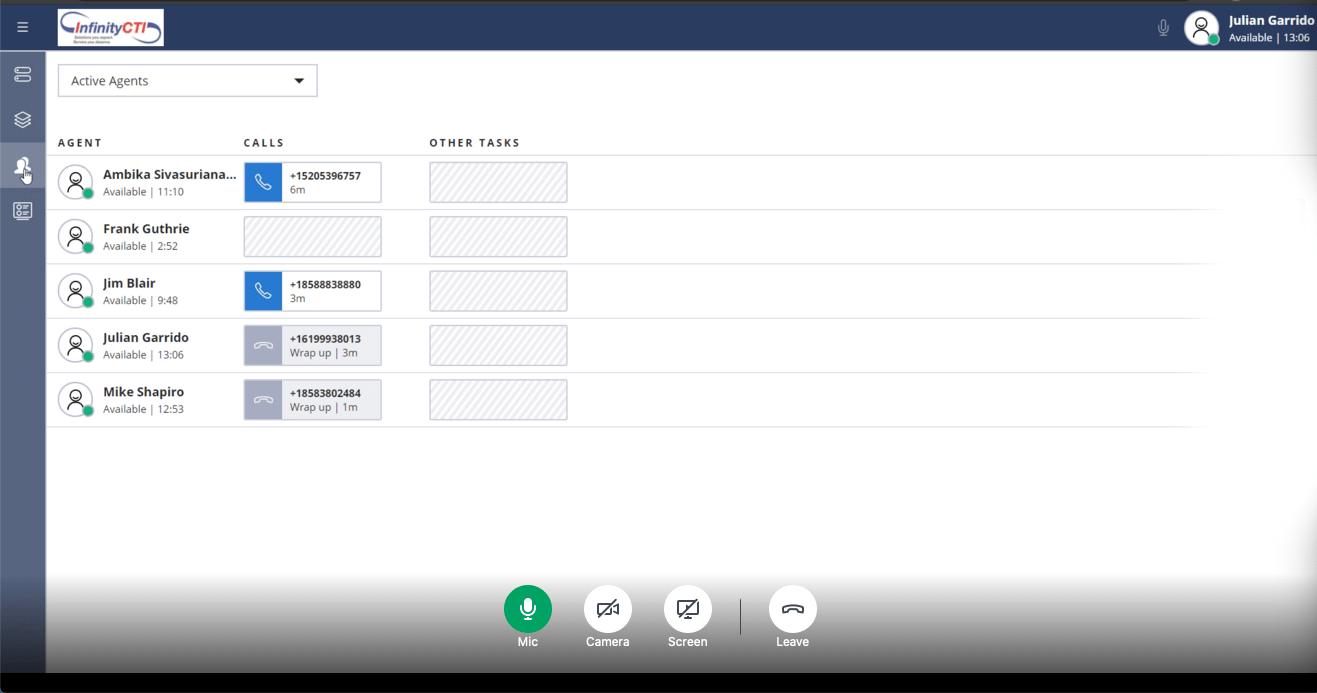 Real-time display of an agent's status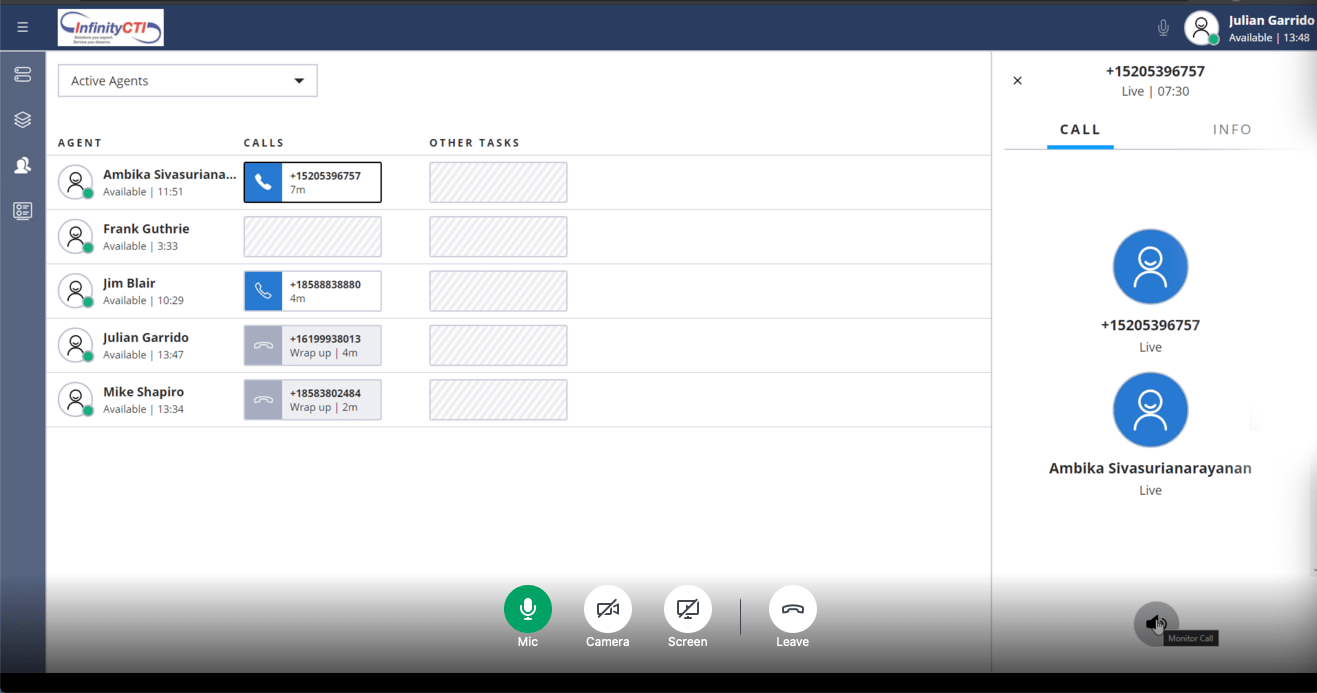 Ability to Service Observe Calls from the desktop client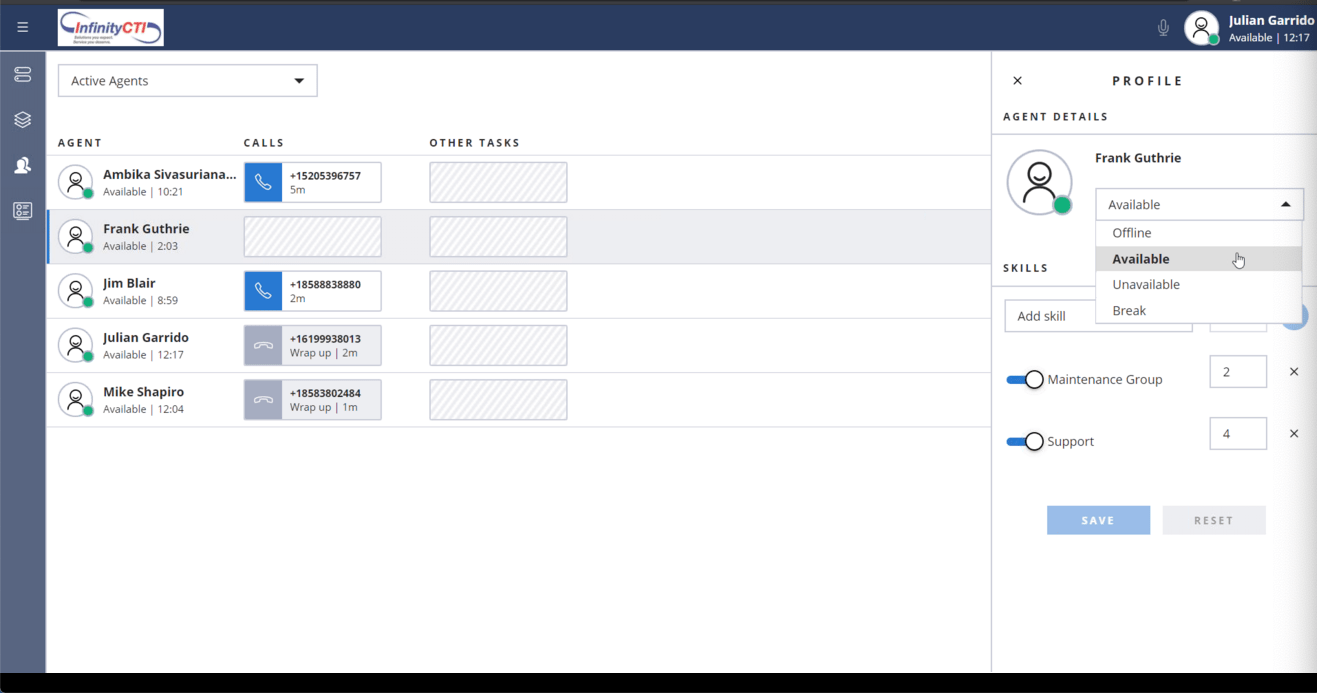 Ability to add skills to agent's and change agent's state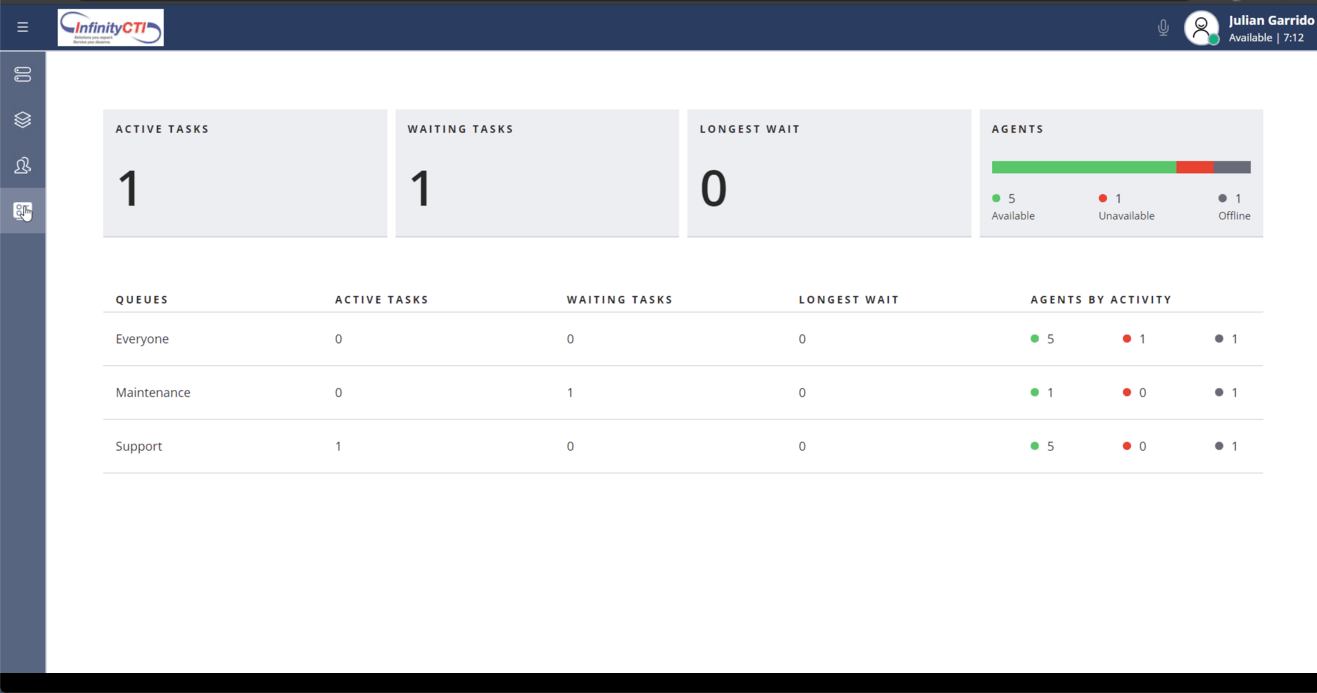 Real-time display of queues
Requirements
Chrome or Firefox browser
Headset with microphone or using a computer speaker
Office
InfinityCTI, Inc.
10601-G Tierrasanta Blvd.
#178
San Diego, CA 92124